I took a 12 mile solo trip down the Ohio River , west of Gallipolis to some private property in Athalia Ohio. I managed a 3.5 mile per hour moving average with a light headwind.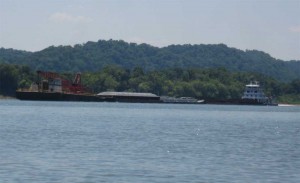 The barges look innocent enough , but their wakes could become 2 foot rolling waves on certain shorelines.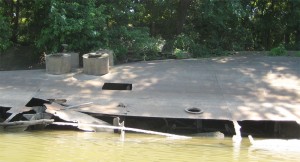 I wasn't of afraid of this old barge that apparently sunk and is now used for erosion control.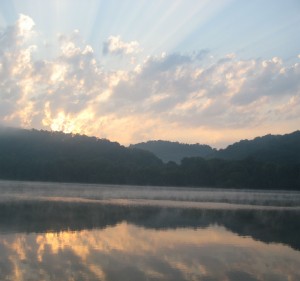 Ohio River Sunrise at camp in Athalia the next morning.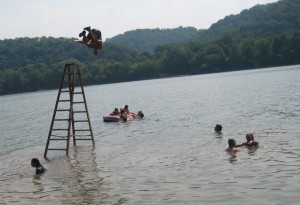 Ohio River diving board , or a 16 foot duct taped ladder.