Talk about oldschool. This stove was designed over 100 years ago. I wouldn't categorize this as a normal stove I'd use. It's not lightweight or very efficient. It is however  , very well tested , and dependable. At high altitude  cold weather treks , the typical butane/propane hikers stove typically don't work well. White gas stoves are cold weather workhorses. Generally used to melt snow , I wouldn't consider using white gas for anything but dedicated winter camping.  The modern equivalents of this stove usually require gaskets , repair kits, pumps , and fuel bottles.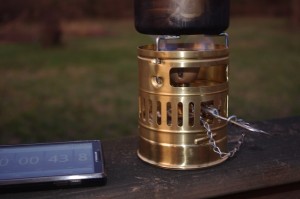 With one effective moving part , the valve , not much can go wrong with this stove. Inside the valve is a needle that cleans the port of debris. I've been getting 8 minute 2 cup boils which isn't that great , but it is using a narrow pot , the Snow Peak Hybrid Summit. This pot fits the SVE123  like it was made for it. The integrated fuel reservoir holds 4 oz's and supposedly burns for 50 minutes..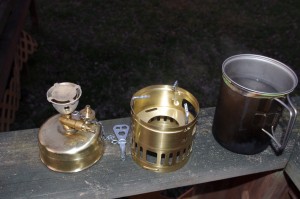 One of the tricky parts to getting this stove working is priming , as with most gas stoves. Essentially your heating the stove to build pressure to vaporize the gas. I've found an eyedropper full of white gas in the depression around the valve works for me.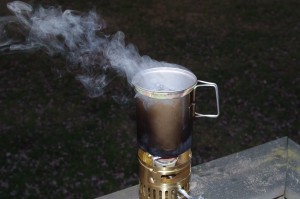 I've got an old Sigg aluminum cookset on order that I plan on using with this stove. It should provide more efficiency melting snow. This is one more piece of gear that I'll use for winter mountaineering.
Weight 19 oz