I took a trip to Michigan in a second failed attempt to get a case of Kentucky Breakfast Stout on the release date. I drank a ton of good beer at Hopcat Friday night. Woke up and headed to Founders at 8am hoping to be in front of the line and found 150 already their. I decided I better head out to Nordhouse Dunes.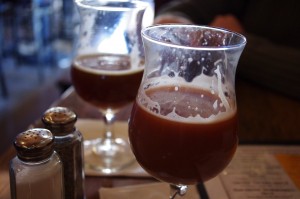 I don't recall what beer this was. It was a sour high proof Belgium that was delicious.
Although most of the snow had melted in in the lower half of Michigan , I'd say the trails had 6-8 inches of slushy wet snow. I don't believe the temperature dropped too far below freezing.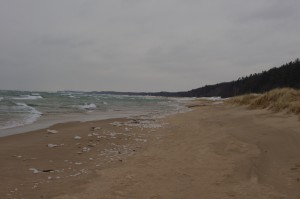 A windy cold breeze made a dune hill windbreak a necessity.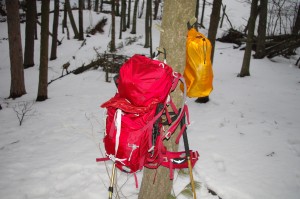 My new winter-pack is the Osprey Variant. I had plenty of room for winter gear and weighed it down with 40 lbs of gear. I found it carried the load nicely.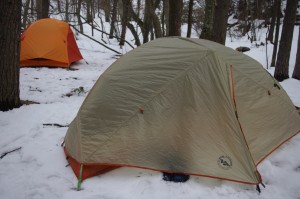 The Big Agnes Copper Spur UL1 is a pretty nice setup for winter camping with it's freestanding capability and generous sizing. I didn't have the vestibule taught enough in this picture but it's roomy enough to cook in.  It also has smaller vestibule in the back that's useful for bathroom breaks in the middle of the night.
I still haven't made it to Nordhouse in the summer but imagine it'd be a blast with the short hike to the beach.