Looking for mushrooms a little early yielded no morels yet. I did  find ramps and the fiddleheads are coming up. I managed to get 1.5 off trail for a total of 12.5 miles with a 2.5mph moving average.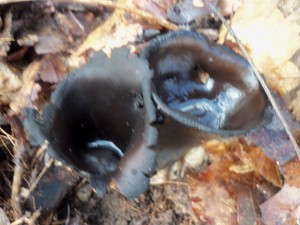 Interesting mushroom. Black Trumpet?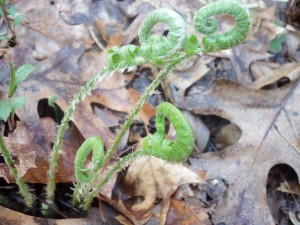 The fiddleheads were popping up everywhere. I've never been brave enough to pick and eat them.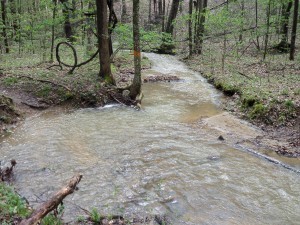 Numerous swollen stream crossing and  sloppy trail conditions made the hike slightly more challenging.