First fall hike! I spent a lot of my summer running instead of hiking , minimizing my time in the heat.  I decided to hike somewhere new for the fall season and picked archers fork. The 10 mile loop could easily be hiked in a day . Tons of overlooks , rock features , caves . and a natural bridge kept this trip interesting. With side trails and detours the trip totaled 16 miles.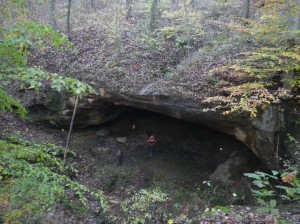 Giant cave at the start of trip. I actually rolled my ankle at the top of the first hill , so I didn't make it to the steep path leading to the cave.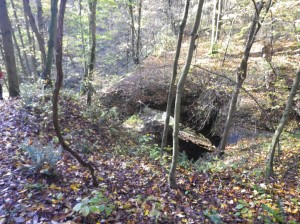 The natural bridge is very close to the big cave.
A lot of evidence of oil drilling both past and present in the park.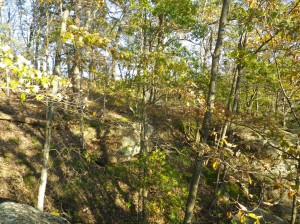 An overlook near campsite. My tent is barley visible through the trees.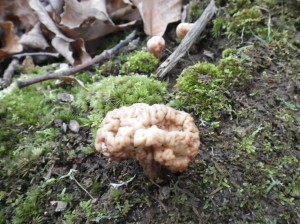 I believe this is a false morel ,  poisonous.
This trail is one of my favorites in Ohio. The only bad thing I can say about it is the long drive to to reach it.