I'm not sure if it was the mud , downed trees , or me getting old , but I was sore after 16 miles averaging a 2.9 mph pace.  I've hiked this trail enough times, I don't need to review  it.
I did pick up a new tent that I've wanted forever. Henry Shires Tarpent Double Rainbow. Aside from seem sealing, this is it's first trip. I've owned the Squall 2 for a few years and the Double Rainbow fills some gaps in features missing from the Squall.
1. Freestanding. Although I haven't tested this capability yet, it's possible using trekking poles. This comes in handy in the sand ,snow, or tent platforms.
2. Possible 4 season use. The double rainbow isn't advertised to handle snow loads , but checking out the design , it should handle moderate amounts. It also has peak vents in case the bottom venting gets clogged.
3. Double vestibules , side entrance. With this feature theirs plenty of room for gear storage and kitchen space. This also makes it an easier to use 2 person tent. These awnings can be pitched multiple ways. I had it set up with double awnings and it has unbelievable ventilation.
I'll be using this tent exclusivity for a few years and have no doubt it'll meet my expectations given my use of the Squall 2.  One small quibble could be the slightly higher weight than the Squall. It also may require extra line. Total weight , including extra line , stakes, a breathable liner, and seam sealing ends up being 3lbs 1 oz.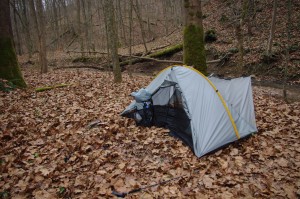 Here's a view with one side rolled up. Gossamer Gear Marisopa plus pack in front.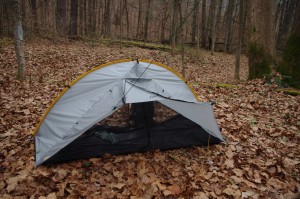 This shows the porch/awning setup with tie-downs to trees.I originally had the other side set up the same way with hiking poles. This thing looked like a spaceship with both awnings out.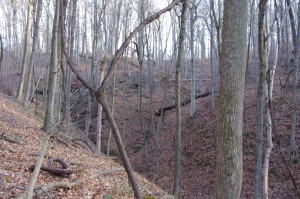 Random hill shot.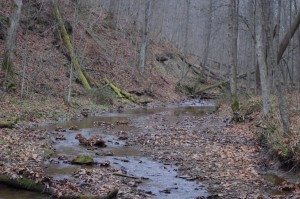 Sunday Creek about 1/2 mile from main trail head. This is were camp was set. It's kinda soggy.