Picked up 3 knives from http://www.gofastandlight.com/ I'm comparing weights to see If I can part with my trusty Buck 102.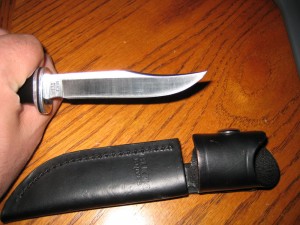 Old Buck knife- 4.6 oz Feels the best in my hands. Guessing about $35. Stainless Steel.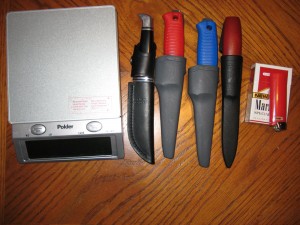 Mora classic- 2.7 oz . Feels a little cheap , and it is @ $12. Carbon Steel.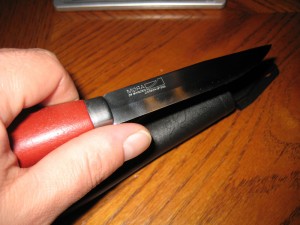 Mora Red- 3 oz. Cheap  plastic handle feels better than the Classic with finger guard. $7 Carbon Steel.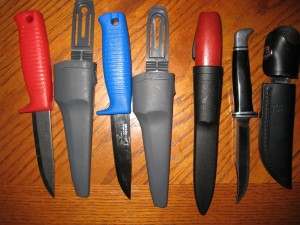 Mora blue 3 oz. Same as Red above. $8 stainless.
I'll probably use the classic for weight savings