Nordhouse Dunes in West Central Michigan affords an easy 2 mile hike to the beach of Lake Michigan. Camping is permitted year round with a $5 a night car tag. It seemed pretty deserted in the winter , but I imagine is pretty  popular in warm weather.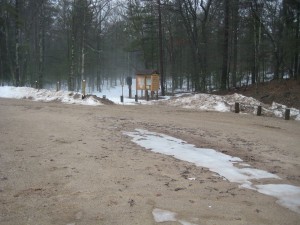 The trail head. It stayed foggy the first day.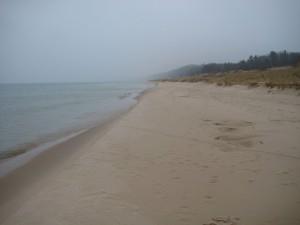 The beach was deserted. The footprints ahead are deer.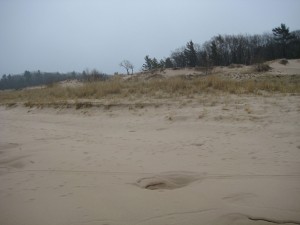 The dunes were pretty impressive , some @ 140 foot tall.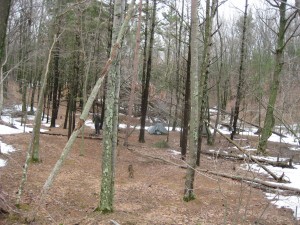 The Campsite on top of a dune. A bald eagle was spotted circling ahead , unfortunately I was too slow to get a picture.
After a restful night in my new Montbell #3 the plan was to show up at Founders for their release of Kentucky Breakfast Stout. Getting there @ 11am was a mistake because their were about 150-200 people in line and the place was full.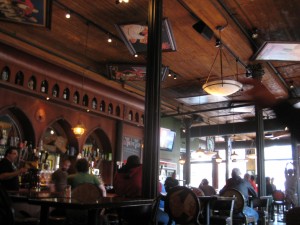 Hopcat In Grand Rapids is a good place to drown your Non KBS getting sorrows. They had something like 49 taps , with a lot of Michigan breweries. I finally got a chance to drink some Shorts brewing offerings. I had a deliciously sweet Cup Of Joe. The last beer was an over the top , Shorts Mystery Stout.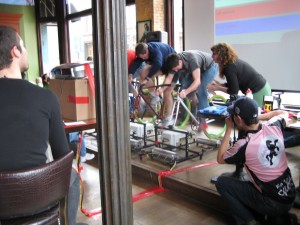 They happened to be having bike races inside Hopcat.  You'd think these people would be sober , but the guy next to me was drinking and got called up to race. He lost.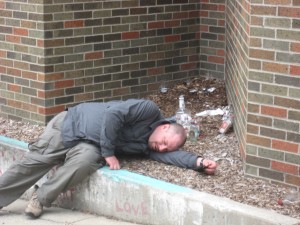 I'm trying to bring back urban camping.